DVMUG Winter Workshop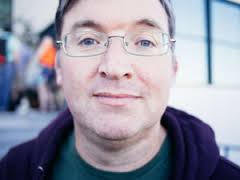 Sierra, iOS 10 and Beyond
An All-Day Workshop
Featuring Jason Snell,
Former Editor of Macworld Magazine
Saturday, March 4, 2017
from 9 a.m. to 4 p.m.
What's new and how can you use it better? Jason Snell joins us for a day-long DVMUG workshop about how to take advantage of Apple's latest stuff. We'll cover what's new and interesting in macOS Sierra and iOS 10, dive into Photos on Mac and iOS, and maybe even sneak in a few tips about the Apple Watch if we're not careful. Plus, plenty of hands-on Q&A time! Jason was the editor of Macworld for more than a decade and currently writes at Six Colors and podcasts at Relay FM (Upgrade, Clockwise, Lifto, Free Agents) and The Incomparable (The Incomparable, Robot Or Not, TV Talk Machine).